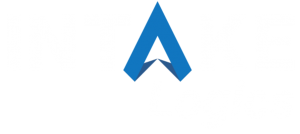 A Cloud-Based Customer Relationship Management (CRM) for marketing automation, sales intelligence, and lead management.
Every business move is a risk—and that's why leading companies use LogicsIQ. We help create a stable foundation for revenue growth so your company continues to thrive—and improve.
LogicsIQ offers a sophisticated CRM technology that helps enterprises improve lead generation, manage their document workflow, and better collect and analyze data to underpin efficient case assessment and strategy development.
We at LogicsIQ have developed a unique method to create a reliable and accurate client life cycle tracking system. LogicsIQ applies the latest technology to produce an easy-to-use web-based reporting system that allows you to easily track your clients from lead to conversion.
LogicsIQ dashboards provide detailed analysis and media spend per marketing channel with detailed tracking of the "lead to client" life span. For example, critical information increases the law firm's ability to secure up-front funding for campaigns to find plaintiffs for mass tort legal actions, resulting in an increased budget per marketing campaign channel and results-based revenue expansion.
Powerful Results-Based Marketing for Law Firms
With an extensive database of marketing contacts and a no-cost system that challenges your firm to grow, we keep you in the driver's seat.
Learn how LogicsIQ can help multiple industries work from anywhere.